Life is Good-ish & A BWRY Update!
Hi babies! Thank you to everyone who reached out with good energy about my first day as a WORKING GIRL™! Training went well, I loved meeting peer stylists and even got to style my first few clients. I only started taking my love of fashion seriously about 6 months ago, so it's beautiful to see what can happen when I take myself seriously. As I sat in a room full of my peers, I finally understood what imposter syndrome feels like. Most of them were older than, more established than, and whiter than me. Many have degrees in fashion or are currently in school for art or fashion. All I have is my eye, my "formal education" is a million years in retail and strongly suggesting to people closest to me that they "wear something else instead".
Honestly, I'm not as good as I should be at my job yet. Picking clothes out is the easy part, but understanding the depth of the intersection between art and technology involved in my craft is mind blowing. This isn't a hobby for me, personal styling is one of the building blocks for the rest of my career. The first is BWRY, which was created because I had so much to express and nowhere productive to channel it. This platform ultimately ushered me into a new chapter at a time when I hadn't even realized I turning pages.
If change is nerve racking, then growth is right up there with it. Everything that I've done has led me to this moment of figuring out what I want my career to look like. I often refer to BWRY as a labor of love because this shit is no joke! I have to write when I don't want to, take pictures when I don't want to, and coax people into writing stories they don't even know they're capable of telling yet. I love it, especially when it eventually comes together! I found my voice while somehow helping others, and like everything else it happened right on time. I've decided to start posting once a week because I want to protect the integrity of what I started while continuing to nurture my growth. This decision feels like I turned my back on something special, but really I'm just minding the business that pays me. I want my talent to be undeniable for my next opportunity, so I have to breathe this. Right now I feel off balance in my personal life, so professionally heating up is bittersweet. Setting boundaries is a big part of what's keeping my mental health together so I'm leaning into that. Thank you for reading thus far and know that I'm excited for everything coming up next. See you next Tuesday :)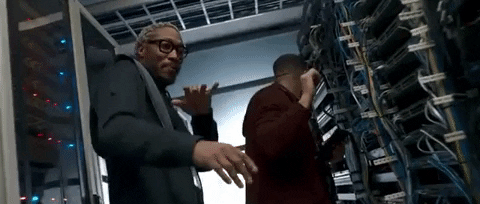 Comment with a new beginning that you're proud of, but cautious about celebrating. Like and share with someone feels like an imposter BUT IS IMPOSSIBLY AMAZING.